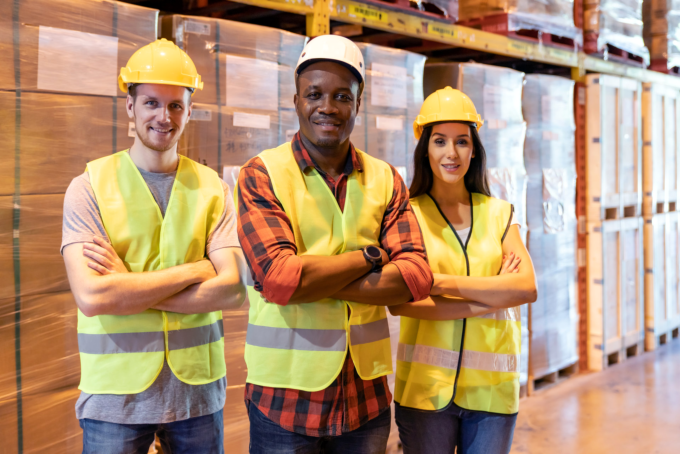 When you run a business, there are several aspects to consider to ensure your organization runs smoothly. Safety and productivity are among the top when it comes to the warehouse. By implementing safety procedures, you can prevent work-related injuries and increase productivity in the workplace.
As a provider of logistics services in Georgia, we will share effective warehouse practices to improve your daily operations:
Identify and remove potential safety hazards

Make your employees use safety equipment at all times, including local drivers and warehouse personnel. In the warehouse, staff must wear hard hats and the appropriate eyewear when required. It is also important to ensure all warehouse floors are free of hazards like loose cords, liquids, and debris.

Track your inventory and sync your data

The advantage of working with a hauling services provider is being able to track your products at any given time. This allows you to have an interconnected system. This makes it easier to sync data and provide real-time analysis to identify weak areas in your operations to make improvements down the line.

Invest time in training and retaining staff

Make sure all employees are properly trained on all operations. Training and retraining can help employees hone their skills and get them up to speed, so they can hit the ground running instead of having them learn as they go.
JMT 39 Transport is your reliable provider of transportation services in Garden City, Georgia. We offer customized services to match your organization's needs and help you achieve your growth goals. Get in touch with us to learn more about intermodal drayage or storage and security.